Events & Ceremonies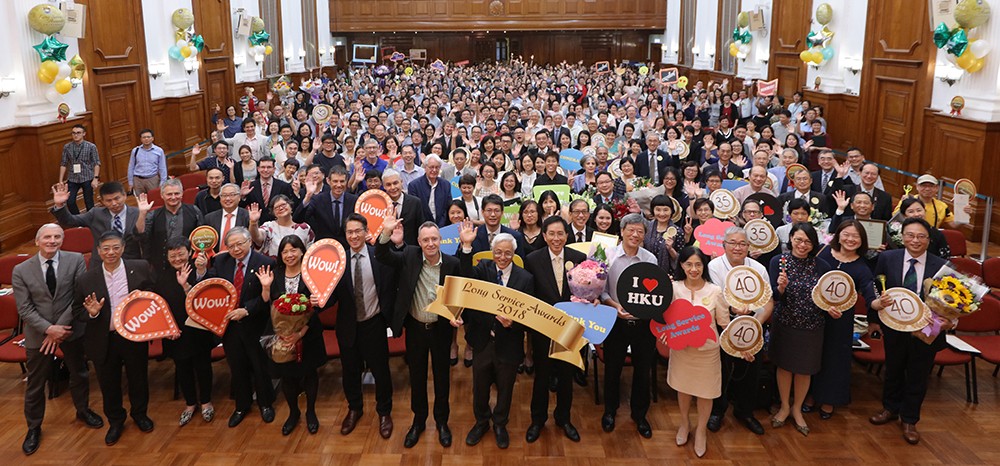 HKU is very fortunate to have staff members whose many years of dedication, commitment and loyalty to the University have earned our respect.
Now it is time to return that loyalty.
The Long Service Awards Presentation Ceremony is our way of honouring our colleagues for their many years of service to the University.
Their long and loyal service has been instrumental to the University's growth and accomplishments over the years.
These awards are a reminder of how our HKU colleagues have helped make HKU what it is today.
Long Service Awards Presentation Ceremony (June 12, 2018)
Press Release | Photo Album | Video