Events & Ceremonies
LUI Che Woo Prize – Prize for World Civilisation
​Laureate Public Lecture 2019
Date:
October 4, 2019 (Friday)
Time:
10:30 am – 12:00nn
(Registration from 10 am with light refreshments provided)
Venue:
Loke Yew Hall, HKU

(location map)

Language:
In English. Simultaneous interpretation in Cantonese available
LECTURE ABSTRACT

The Right Path to 2050: A Future Where People and Nature Thrive
Between now and 2050, the world's population will grow to nearly 10 billion people, stressing the demand for natural resources and space to call home. Can we create a future that meets people's needs without further degrading nature?
The Nature Conservancy thinks the answer is "yes"— if society ramps up efforts now.
The lecture will discuss Asia Pacific's crucial role in achieving this vision, and how we can do so without major trade-offs between the environment, economic growth, and human development.
SPEAKER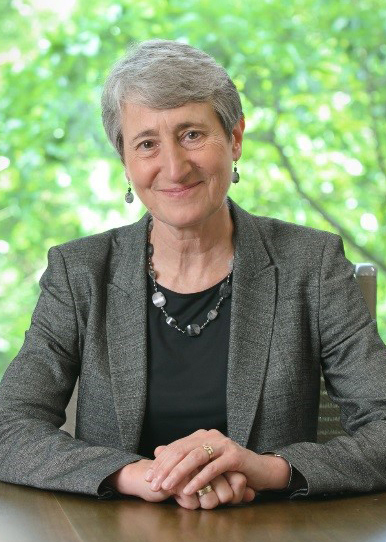 Sally Jewell
Chief Executive Officer, The Nature Conservancy

Sally Jewell is the Interim Chief Executive Officer for The Nature Conservancy.
Previously, Jewell was U.S. Secretary of the Interior from 2013 to 2017. During her tenure, she was recognized for using a science-based, landscape-level, collaborative approach to natural resources management. Her work included championing the importance of science and sharing data to better understand the earth's systems, encouraging investments for more sustainable use of water in the West, deepening relationships with indigenous communities and long-term conservation of the nation's most vulnerable and irreplaceable natural, cultural and historic treasures. She demonstrated a commitment to connecting people to nature, particularly youth, with efforts to encourage tens of millions of young people to play, learn, serve and work on public lands.

Jewell was previously President and CEO of REI, a $2.6 billion retailer dedicated to facilitating outdoor adventures. Earlier in her career, she served for 19 years in commercial banking across a wide range of industries and began her career as an engineer in the energy sector. She has been active in governance and board leadership for corporations and nonprofit organizations, including serving as a Regent of the University of Washington where she is currently a Distinguished Fellow in the College of the Environment.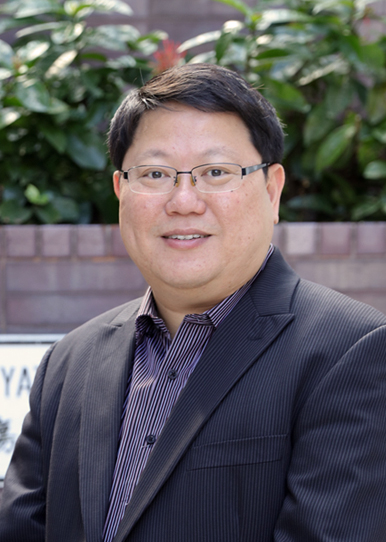 MODERATOR
Kenneth Leung
Professor of Aquatic Ecology and Toxicology, School of Biological Sciences, HKU
Kenneth Leung is Professor of Aquatic Ecology and Toxicology in the School of Biological Sciences at HKU, where he also serves as a Research Scientist at the Swire Institute of Marine Science. He is one of the most eminent marine scientists in Asia, and has published six edited volumes and over 180 peer-reviewed articles which are principally related to marine ecology, pollution monitoring, ecotoxicology, environmental risk assessment, marine resource management, and eco-shoreline engineering. In 2017, he was conferred a Fellow of the Society of Environmental Toxicology and Chemistry (SETAC) and, in 2018, was named one of the 100 Asian Scientists who represent the best of Asia's scientific community at large by Asian Scientist Magazine.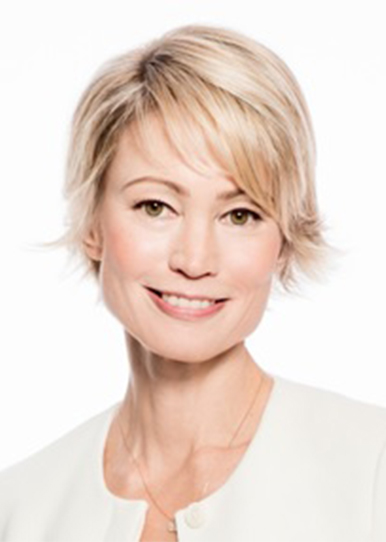 PANELLIST
Kyoko Altman
Head of Sustainable Investments, Global Markets APAC, HSBC
Kyoko Altman is Head of Sustainable Investments at HSBC's Global Markets Group where she is also responsible for business development for the Institutional & Wealth sales business across the Asia Pacific region. Prior to HSBC, Kyoko was Head of Thought Leadership at BNY Mellon (APAC). Kyoko also worked at Goldman Sachs where, as Chief of Staff to the APAC CEO of Asset Management, she led strategic initiatives across the region with top clients in the region.
Before changing career to business, Kyoko worked as a correspondent and anchor for CNN, CNBC, and TV Asahi reporting from over 20 countries investigating topics that included environment, social and governance issues. She served as White House Correspondent, Europe Correspondent and Senior Asia Correspondent based in China.
PANELLIST
Christine Loh
Chief Development Strategist, Institute for the Environment, HKUST; Visiting Professor, Anderson School of Management, UCLA

Christine Loh is Chief Development Strategist and Adjunct Professor at the Hong Kong University of Science and Technology's Institute of the Environment and Division of Environment and Sustainability. She was the former Undersecretary for the Environment (2012-17), and a former legislator. She is also the former CEO of Civic Exchange, a non-profit public policy think tank. She is a lawyer by training, a commodities trader by profession, and an author of many publications.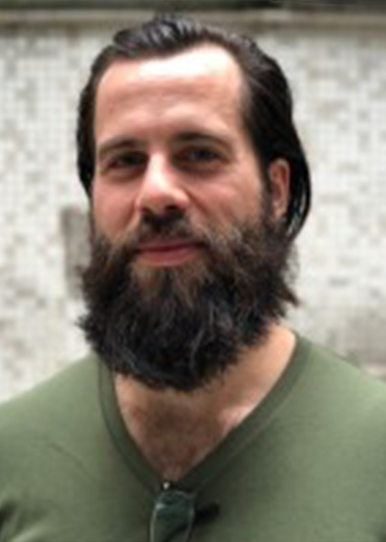 PANELLIST
Jonathan Cybulski
PhD Candidate (Ecology & Biodiversity), Swire Institute of Marine Science, HKU

Jonathan Cybulski is an enthusiastic marine ecologist striving to develop his career in the path of a sustainable future in changing times. Recently named "National Geographic Young Explorer", Jonathan's expertise includes historical ecology, paleoecology, isotope ecology, environmental science, scientific writing, research, and field work. His research interests focus on coral historical ecology in Asia, and confining the coral calcification process.
THE NATURE CONSERVANCY
LUI CHE WOO PRIZE 2019 SUSTAINABILITY PRIZE LAUREATE
The Nature Conservancy has been awarded the LUI Che Woo Prize 2019 in the Sustainability Prize category. A global environmental non-profit organisation with the mission "to conserve the lands and waters on which all life depends", The Nature Conservancy brings together individuals, local communities, government departments and private businesses to collectively tackle the natural world's biggest and most important challenges such as climate change, water scarcity and food shortages.
The Nature Conservancy advances conservation through cutting-edge science, new technologies, groundbreaking partnerships and policies to achieve long lasting results for a more sustainable world. With the support of more than 400 scientists and over one million members, it is positively impacting conservation work in 72 countries across six continents; making it one of the most effective and wide-reaching environmental groups in the world since it was founded in 1951.
In Hong Kong, The Nature Conservancy is nurturing and empowering future environmental leaders through youth initiatives – impacting over 400 Hong Kong students across 77 schools with educational activities, building an educator network to increase environmental teaching capacities, and helping students design over 45 conservation projects.
More details: https://www.nature.org/en-us/
THE LUI CHE WOO PRIZE – PRIZE FOR WORLD CIVILISATION
Founded by Dr LUI Che Woo on September 24, 2015, the "LUI Che Woo Prize – Prize for World Civilisation" is an annual, first of its kind, international cross-sector and innovative award for advancing world civilisation and inspiring people to build a more harmonious world. It aims to recognise and honour individuals or organisations all over the world for outstanding contributions in respect of three objectives:
Sustainable development of the world (Sustainability Prize)
Betterment of the welfare of mankind (Welfare Betterment Prize)
Promotion of positive life attitude and enhancement of positive energy (Positive Energy Prize)
More details: http://www.luiprize.org/en/home