Events & Ceremonies
LUI Che Woo Prize – Prize for World Civilisation
​Laureate Public Lecture 2017
Date:
October 6, 2017 (Friday)
Time:
4:00 pm – 5:30pm
(Registration from 3pm and light refreshments will be served after the lecture)
Venue:
Rayson Huang Theatre, HKU (

location map

)
Speaker:
Mr Tim Hanstad, Co-Founder and Senior Advisor, Landesa
Moderator:
Professor YC Richard Wong, Chair of Economics, Faculty of Business and Economics, HKU
Language:
In English
LECTURE ABSTRACT
Drawing on broad lessons from economic history, impact studies, and Landesa's decades of experience, Mr Tim Hanstad, the Co-founder and Senior Advisor of Landesa, will discuss the "what", "why", and "how" of secure and equitable land rights. In doing so, he will connect the dots between land rights and some of the planet's most formidable challenges, including poverty, food security, conflict, climate change, economic growth, and inequality.
Topics covered will include:
What are land rights?
Why are land rights important?
Are secure land rights foundational for alleviating poverty or building peaceful and prosperous societies?
What are the gender implications?
Comparing China's and India's rural land reforms: what are the lessons, challenges, and opportunities?
What is the way forward for land rights reform in Africa?
What are the potential roles for government, civil society, business sector, and academia in helping to get "land rights right"?
SPEAKER
Tim Hanstad
Co-Founder and Senior Advisor, Landesa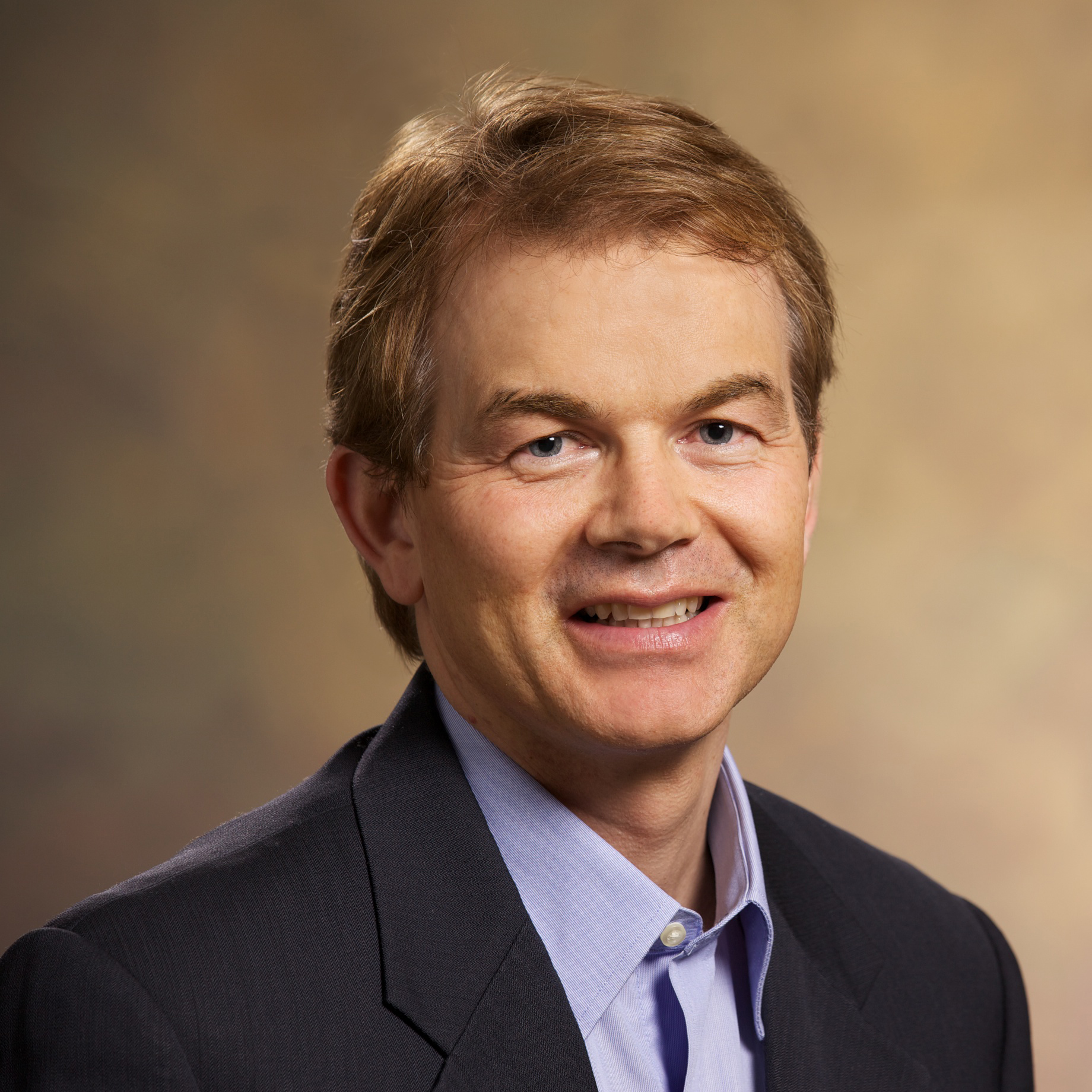 Tim Hanstad was still a law student when he first joined Roy Prosterman in his mission to strengthen land rights for the rural poor. Hanstad was instrumental in the formal founding of Landesa, then Rural Development Institute, helping it grow from a two-person operation run out of the University of Washington's Law School to a top human rights NGO with more than 150 staff around the world.
As Landesa's Co-Founder and Senior Advisor, Hanstad serves as a global ambassador to the organisation and helps guide conversations about how global efforts on extreme poverty, gender equality, food security, and environmental stewardship can benefit from incorporating a land rights lens. He is a member of the Executive Leadership Team and contributes to Landesa's programs by building the capacity of staff in our field offices. He previously served as Landesa's CEO and President for more than a decade, and during that time elevated both the organisation and the issue of land rights tremendously globally.
Hanstad's international work experience spans more than 18 countries in Asia, Eastern Europe, Africa and Latin America, including more than four years living in India, where he helped launch and grow Landesa's India program. He has more than 25 years of experience in non-profit leadership, social entrepreneurship, advocacy, project management, research, training and writing on land rights and international development.
Hanstad is a Skoll Foundation Social Entrepreneur Awardee, a World Economic Forum Social Entrepreneur, and a member of the Clinton Global Initiative, World Economic Forum Global Agenda Council on Food Security, and Global Washington board of directors. He has authored numerous publications, including One Billion Rising: Land, Law and the Alleviation of Global Poverty (with Roy Prosterman and Robert Mitchell). Hanstad is affiliate associate professor at the University of Washington School of Law.
THE LUI CHE WOO PRIZE – PRIZE FOR WORLD CIVILISATION
Founded by Dr LUI Che Woo on September 24, 2015, the "LUI Che Woo Prize – Prize for World Civilisation" is an annual, first of its kind, international cross-sector and innovative award for advancing world civilisation and inspiring people to build a more harmonious world. It aims to recognise and honour individuals or organisations all over the world for outstanding contributions in respect of three objectives:
Sustainable development of the world (Sustainability Prize)
Betterment of the welfare of mankind (Welfare Betterment Prize)
Promotion of positive life attitude and enhancement of positive energy (Positive Energy Prize)
More details: http://www.luiprize.org/en/home
LANDESA
LUI CHE WOO PRIZE 2017 WELFARE BETTERMENT PRIZE LAUREATE
Landesa is awarded the LUI Che Woo Prize 2017 in the Welfare Betterment category for its promotion of the idea of "land to the tiller" and its success in securing land rights for over 120 million of the world's poorest families in more than 50 countries over the past 50 years. Landesa has made outstanding contributions to the alleviation of poverty by embracing the concept of "helping people to help themselves".
Landesa is an international non-governmental organisation that fights poverty and provides opportunity and security for poor rural women, men, and communities through the power of land rights. Throughout the developing world, insecure land rights are a foundational cause of extreme poverty, food insecurity, gender inequality, conflict, environmental destruction, and sluggish economic growth. And more than one billion poor rural people around the world currently lack legal rights over the land on which they depend to survive. Landesa partners with governments and civil society to help develop pro-poor and gender-sensitive laws, policies, and programs that strengthen land rights. Landesa land rights experts work shoulder to shoulder with government officials, local leaders, and rural residents to develop scalable, practical, and innovative solutions to strengthen land rights and land tenure systems.
Landesa's process combines policy guidance at the global, regional, and national levels with program implementation at the local level to put land rights into the hands of the people who need them most. Landesa is committed to help achieve these outcomes through systemic change and an emphasis on gender equality.
Founded in Seattle, Landesa has partnered with governments to help secure land rights for more than 120 million families in over 50 countries. In 2015, Landesa was awarded the Hilton Humanitarian Prize, in recognition of Landesa's extraordinary contributions to alleviating human suffering. Landesa currently has active projects in India, Myanmar, China, Ghana, Ethiopia, Kenya, Liberia, Tanzania, Malawi, and Mozambique.​ More details: https://www.landesa.org/